The new Viking Air Powered Worklight puts light exactly where you need it. The Viking attaches to the air hose at it's connection to your tool providing you with direct light on your work surface.
Excellent for sanding tools, providing light precisely on the sanding surface
Can also be used as an independent, air operated light
Eliminates the concern of electrical shock when working in wet areas
Moves with the air tool so you don't have to hold the light
Since it attaches to your air tool, you have one less cord to deal with
Ideal for sand blasters and abrasive blast cabinets
Flexible wand gives you complete control over the light direction
Fits all air tools
---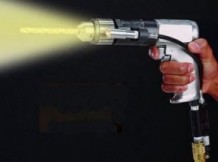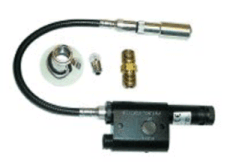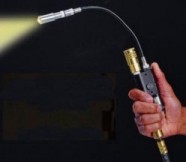 The Air Light attaches to the supply hose on any air driven tool and uses the air supply to power an internal generator. The light can be directed in any direction providing light exactly where the technician needs it.
List price: $90.49, your internet price just $59.95
Sorry, the manufacturer has discontinued this product.